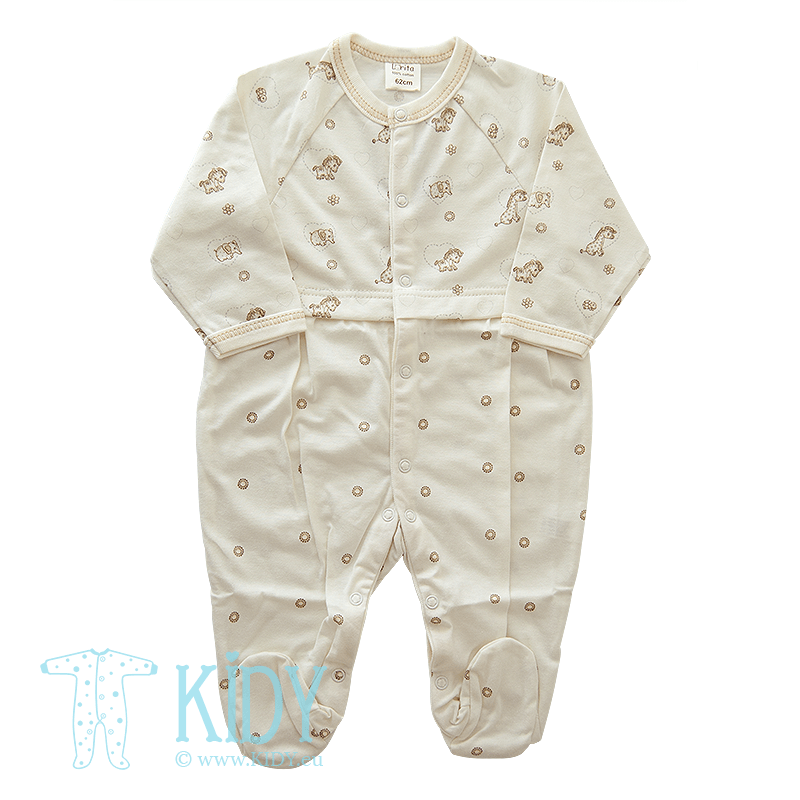 Creamy sleepsuit MINI ZOO (Lorita) Item code:

00373
Choose your size/age:
---
---
Creamy unisex baby onesies MINI are designed for both boys and girls. If you search for cheap newborn sleepsuits, you should definitely consider this model made by Lithuanian company Lorita. The color palette is beige with brown ornaments – tiny flowers, circles, elephants and horses. This babysuit is suitable for everyday wear, as a gift or for release from maternity hospital. Your newborn baby will fell free and comfortable, because this product has the free cut and is very light (100 g). The sleepsuit is made of natural knitted fabric that will not obstruct the heat exchange and can be washed without degradation of its properties. You can buy baby sleepsuit of this model to combine it with other clothes or to put it on separately.
---
* Color of the actual product may slightly vary from the image.
---
---
Reviews about the good Creamy sleepsuit MINI ZOO
---