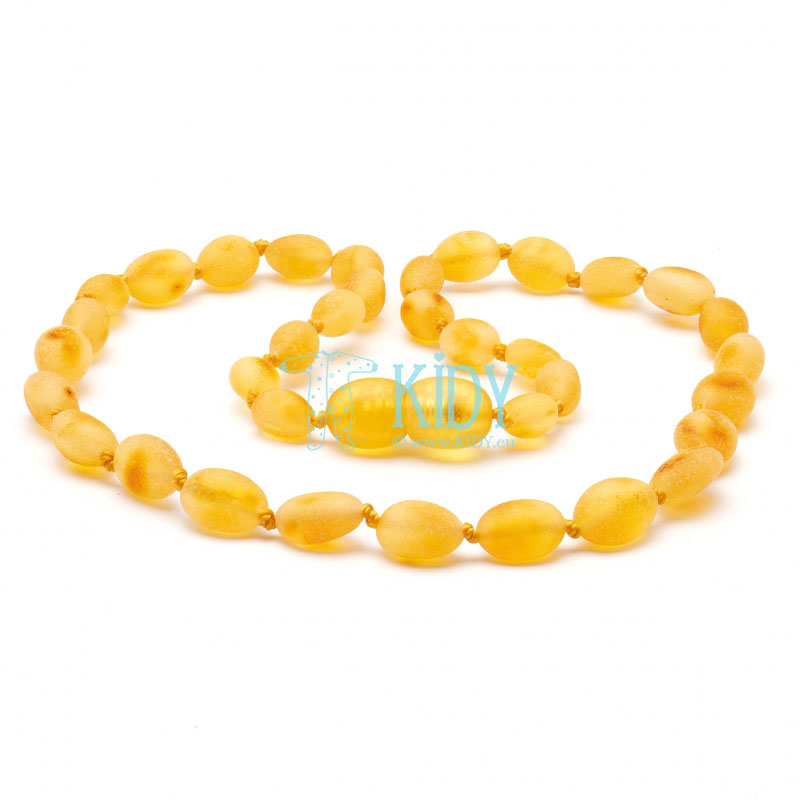 Amber HONEY teething necklace (Baltic Amber) Item code:

64677
Choose your size/age:
size guide
---
---
Finish: Raw.
Bead shape: Beans.
Color: Honey.
Bead size: ~0.6 cm.
Pattern: Beaded.

While wearing beads become polished due to rubbing against your skin that makes them even more shiny and beautiful.
---
* Color of the actual product may slightly vary from the image.
---
---
Other goods from the collection HONEY:
---
Reviews about the good Amber HONEY teething necklace
---