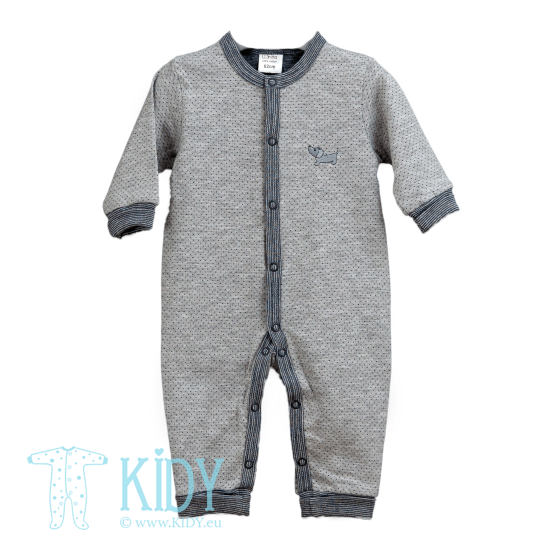 Grey MARSELIS Jumpsuit (Lorita) Item code:

00925
Choose your size/age:
---
---
Grey jumpsuit for a baby boy in MARSELIS collection is a certain must have. Noble grey color says a lot about the perfect taste of a little gentleman and his mommy. Snaps from ankle to chin are chosen by mommies from all over the world to be the most comfortable for changing baby's clothes or diaper. This jumpsuit will be definitely the best choice for going out, day nursery or home time. 100% cotton will be very gentle to baby's skin and will cause no problem while washing and ironing. The item is decorated by a little dog appliqué which endows the jumpsuit with additional charm.
---
* Color of the actual product may slightly vary from the image.
---
---
Other goods from the collection MARSELIS:
---
Reviews about the good Grey MARSELIS Jumpsuit
---